Released! + Game On A Tee!
Thanks to everyone's input, Dead Run has finally been released to the iOS App Store. Also, I've made a Game On A Tee for it... I've always like designing t-shirts, and this idea seemed to fit, so what the hey! :)
Official released Dead Run site:
http://www.playdeadrun.com
The post about Dead Run Game on a Tee:
http://makegamessa.com/discussion/comment/31886/#Comment_31886
Cool :D
Update: Beta build! :D
3 and a half weeks later, on a Sunday/Monday night, unfortunately we were not able to get a beta iOS build out in time due to some performance and framerate or something issues (and time), but in the meantime, here's a beta WEB build :) It's hosted on a different location than the previous one so do take note:
http://www.playdeadrun.com
Latest Changes (11 March 2014)
1. Added the Marshmallow Boogeyman, adding a new dimension for the gameplay
2. Tweet feature
3. iOS build (drop me your email if you want a build)
4. Duos of zombie/humans now possible
5. General bug fixes
6. Hats!
Changes history
1. All the spiffy pretty day/night cycle stuff
2. Zombie head juice
3. Misc communicative juice
4. The swing is WAY faster
5. The game's harder with the inclusion of... Something. You'll see. But not much yet ;)
6. Delays and things work properly now
7. Basic instructions!
8. You'll notice... decorative elements :) They'll be earned and have certain effects come the final game.
9. Various other things.
10. Player will use the bat unless there's something to shoot, where it'll attempt to use the gun.
11. Bat-spam removed.
Known issues:
> The iOS build's timing is off so duo zombies are impossible to kill. Sorry!
> Marshmallow Boogeyman doesn't animate on the web build
> Marshmallow Boogeyman is buggy.
> Pause button's press will trigger an attack when you resume.
1. Difficulty ramp is still to be tweaked, will get harder, at the same time give the shotgun a better reason to exist, hopefully. I'd talk about it but it feels like it's better tested than talked about.
2. Pause causes crash in one scenario. Don't find it ;)
3. Achievements still need to be added.
4. Sharing to be implemented (only works from iOS)
Find anything wrong/missing/weird/funny? Let us know!
We're almost there! Last mile is always the hardest, really... Thanks for all your input!
Enjoy the beta! :D
-------------------------
Below was info for the alpha build:
Hiya!
So excited to show you guys this! :D We made it in two weeks (so far)
So, one day last week we were supposed to be working on Rocketto on the Friday evening, and we got inspired by all the hype around Flappy to learn from it - that is, to make a game really quick (we budgeted 2 weeks) with minimum scope, but to leave time to polish the crap out of it, and put it out to market. So we brainstormed around for an idea for a tiny-scope game, and this is the result - Dead Run.
TLDR:
Web build:
http://zombie.loet.me/
30 secs Fraps video: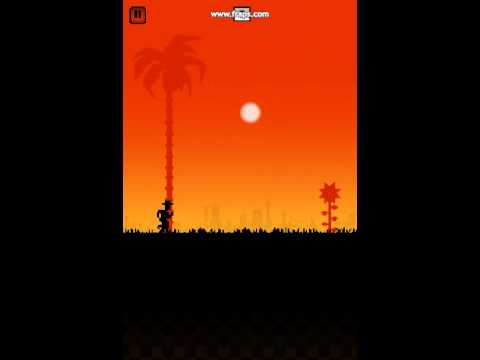 It would be great if you could play the game first before reading on, I'd like some fresh-from-scratch feedback!Web build:
http://zombie.loet.me/
Some focussed questions:
1. Does anything confuse you?
2. Do you wonder where anything comes from?
3. Do you see the relationship/difference between the zombie and humans without being prompted too much?
4. Does it feel too hard/too easy?
5. Does it frustrate you? In a good way?
6. Do you see the difference between the shotgun and the baseball bat, when which is used?
7. Anything else at all? AT ALL? :D
The game is about:
(please play the game first!!!! XD)
The game is super simple. It's a runner.
You have one control - tap to attack. You have a shotgun and a baseball bat.
There are zombies. Kill them.
There civilians. Don't shoot them, you'll rescue them. Some of them will give you shells.
Finishing off
As of yesterday we put in two weekends on it, and we're going to probably put in this week to polish - that's sound, the right juice, the right instructions, the right everything - we want the play to be as absolutely smooth as possible.
Which is where you can help us!!!
:D
Hopefully you've played the game already before getting to read this, and you've let us know what you think - there are some obviously broken bits like the score not counting at the end of each game, and we've skipped the title screen for now (the game isn't called "Get Ready" :P) but other than that, we're looking for any and all feedback on this!!
Thank you thank you! :D