Grave Days - Zombie Apocalypse Survival
I've started working on Grave Days again about 4 weeks ago - making it the 3rd time I am trying to make the game from scratch and also the 3rd time sharing it here. I've at least reused some assets, but the code is all from scratch. This might not always be the best idea but I feel that in this case it was the right thing to do to just start it over.
For the records, here is the first version:
http://makegamessa.com/discussion/76/grave-days-game-prototype
And the second version:
http://makegamessa.com/discussion/2194/grave-days-alpha
https://store.steampowered.com/app/1127760/Grave_Days/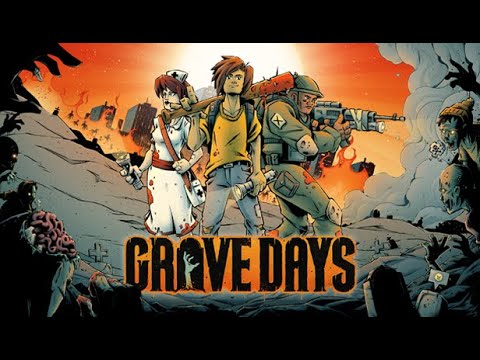 Summary
Briefly, the game is set in a Zombie Apocalypse. The core game-play element is about avoiding zombies, primarily as stealth, but also as running away and trying to get back into a stealthy position. Elements of combat are also tied into stealth. If you shoot and make a lot of noise, you will attract a horde. This forces you to make quick decisions and try to keep your finger off the trigger unless you feel it is necessary (or perhaps until you have enough ammo to take care of an entire horde).
I'm open to any and all feedback - and my feelings recover at twice the rate of a normal human's - so don't hold back. Specific feedback I am looking for right now:
-
Do the mouse and keyboard controls feel clunky?
If so, plz halp. Currently you can use WASD to move in cardinal directions (which is most useful for combat), you can hold right click to move towards the cursor (which is most useful for running around) and as an optional bonus to confuse everybody, you can hold Q (remappable) to keep going in your current direction - which is pretty useful for fending off zombies on your ass without needing to stop or change direction.
-
Does the stealth feel effective?
I mean, does it actually feel like you are winning at the game when you are staying stealthy? PS, you can tell you are stealthy by the lack of zombies chasing you, OR by looking at your aura. If its blue, you are good!
Background
If you are interested in what I am trying to make, a more in depth description follows.
There is of course no short supply of zombies games, or survival games. Yet I am trying to make this survival zombie game and I am trying to make it feel unique. I think the most similar game for comparison would be project zomboid, though I would like to make this a bit more fast paced (though I have not actually played zomboid enough, so I might be wrong) and with some Roguelite features to set it apart. Over the next few iterations I'd like to start focusing on survivors, their role in the world and how you interact with them, which will hopefully always be unique in how the mechanics work (trading, recruiting, betraying, etc)
After watching this episode of extra credits
I became inspired to start working on Grave Days again. I think how he describes it is how I want my Post Apocalyptic zombie world to feel like. The zombies themselves are weak, slow and unintelligent. They are pretty good at following you through a door way but can't really even navigate it themselves if they haven't been watching you.
So in fact, zombies are a pretty underwhelming and inferior opponent. Though what makes them terrifying is is the persistent threat that they present. Their numbers can quickly become overwhelming if you don't deal with them properly. When dealing with them, if you don't take care, your situation can soon get worse. Either by drawing in more zombies or a longer, more persistent threat. You could get infected which triggers random bouts of fever that get worse over time, that makes a challenging situation even worse.
The last threat that they give, and perhaps the most noteworthy, is the threat of society collapsing. Survivors are quick to turn on each other and you don't know who to trust. This makes it even harder to deal with the threat. I am hoping to bring all these ideas in.
Finally, I'd like to set Grave Days apart by introducing some Roguelike elements with some unlocks and persistent world changes that carry on through playthroughs. Though of course, Death Road to Canada is another Roguelite zombie game - but it is pretty amazing in my opinion so I'd love to work on something similar
It's ambitious, but I think I can get far. At the very least, the game has 2 fans. My girlfriend and I :)