Steambirds Alliance - a game about strangers becoming friends in the face of impossible odds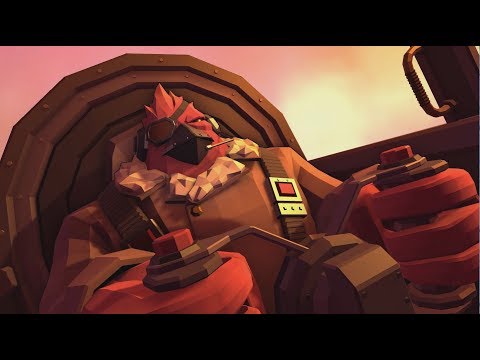 So while I'm based here in South Africa, for the last 2 years I've been working with a bunch of lovely folks all around the world on a very special game: Steambirds Alliance. It's a tiny team for a huge project - Steambirds is a co-operative MMO bullet-hell. Last week we crossed the biggest milestone the project has had so far:
world-wide release
on Steam! Since then it's been super hectic trying to fix all the issues that came up and get things to be as stable as possible. Making an MMO is hard, eh!
It's been a long road so far - the project is about 6 years old - but it's not the end of the road either. We plan to continue working on the project for a long time, methodically working on new exciting features and improvements, to make things better and better. We have
a lovely blog post on why we made the game
, and we'll continue to work towards that long term goal of building friendships <3
If you play the game and like it, pls leave us a review on Steam. We've been battling the initial shock of some server issues at launch, so any push in the positive direction is greatly appreciated. If you have any questions about the game or what it's been like to work on a project like this, pls shoot away.
Steam:
https://store.steampowered.com/app/386010/Steambirds_Alliance/
Discord:
https://discord.gg/steambirds
Good skies!