Reset Earth
Reset Earth
is a game for Android/iOS that I was involved with in 2020.
It was developed for the UNEP (United Nations Environment Programme) to raise awareness about the ozone layer and the impact of man on the environment.
"Follow three teenagers as they race against time and travel through it to find a solution to the GROW – a disease that has spread across the world and cut life-expectancy to less than 30 years. Their journey takes them back in time where they find the cause of the disease, learn about the importance of the ozone layer and the impact of working together towards a common human cause."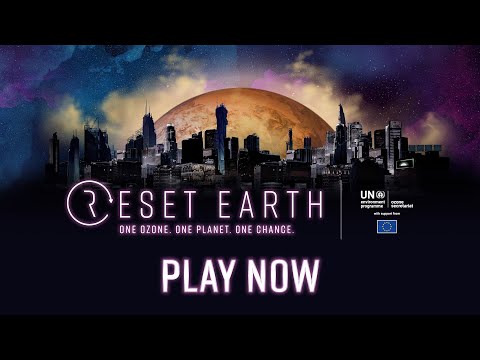 More Info
UNEP page
Google Play Store
Apple Store
Almost all of the team members that created the game are situated in the Eastern Cape (Port Elizabeth).
I was contracted for a 6 month period, on a part-time basis, by a software company (in PE) called
The Code Group
.
The game was commissioned by a local (also based in PE), talented art studio called
Rooftop
, for their client UNEP. Rooftop planned and outsourced
various aspects to create the final game (design, art, sound, music etc) and did all of the level design.
I created the initial prototype and did most of the programming. We used Unity Collab to enable team work and collaboration.
It was my first professional game development project. I signed an NDA, so could not share development of it here, but now that it is released it should be fine to mention it.
We DO make games here in the Eastern Cape too, you know. :D
Edit: In this game the artists went wild, because why not? :) And their work is amazing. Technically however there's limits. The Google Play store has a max size of 150 MB per APK (iOS is more forgiving thankfully). I sweated as I saw more and more beautiful art being included. The saving grace to get a deploy out to the Play store was something called Play Asset Delivery (PAD), which was an immense pain in the ass to get working (circumvents 150MB limit using new .AAB publish profile by allowing side loading of huge art assets. It is a feather in the cap of the Google engineers who make it possible to make huge games like this that works on mobile devices via their store. Phew!