[#PROTOSHI] 4 ADVANCED - Kirby's Love Factory
Hei,
I didn't get much time this week but wanted to try something non-violent... so I've got a hippie-factorie-simie: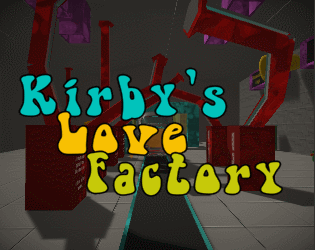 https://ashashza.itch.io/protoshi4
Controls
WASD or Arrows to move

Space to jump

Press and hold left click to grab and hold an item

Release to let go

Attach parts to the car

Grab and pull switches up and down.

Deploy machines to help automate production.

Musing
It upsets me that there's so much text in this game but that will have to do. Pretty happy that I got to finally tinker with IK and make a shader or two. I would have loved to spend more time on implementing some of the character controller tweaks that
@Pierre
mentioned last week, but that will have to be another time.
Feedback highly appreciated as always.