[#PROTOSHI] 2 ADVANCED - CloudWorks
Hey all,
I jammed with friends on something for this week's entry. I've been wanting to experiment with deck building mechanics for a while and this is my first stab at that.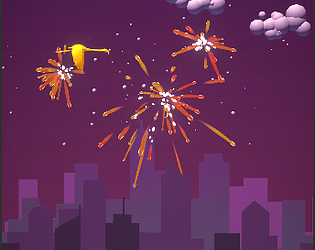 https://ashashza.itch.io/protoshiweek2
You play as a fireworks artisan, building up your collection of works, to try stop a cloud bombardment.
Controls
Press and drag upwards to draw path.
Release to launch your firework.
Musing
There's a lot that feels very rough to me in this entry but I'm keen to explore the deck building stuff further and try find ways to make card selection & play more emergent.
I would love any and all feedback if you give this a try.
Credits
Rolf Gustavson - Audio, Design
Caruy Chen - Art, Design
Me - Code, Design