[Open Source] 3lg00gtach - Platformer built with Godot Engine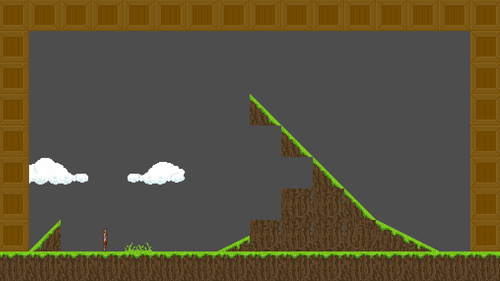 Download at
Game Jolt page
Source Code at
Gitlab page
Salutations fellow enthusiasts \(◕‿◕)
Here, I'm optimistic to present 3lg00gtach
A Platformer made with Godot, meant as a learning experience.
Enriched by the community.
Focusing on mechanics not usually covered by tutorials.
Aspects I'm focusing on are:
-Tilemaps
-Precise collision
-Slopes
-A peculiar jump mechanic
The project is open source, so feel free to take a look at the inner workings, analyse, critique, and whatnot (link above)
This isn't really meant to be for entertainment, but if you get a kick out of it then aye why not ¯\_(ツ)_/¯
Feedback of any kind is welcome, thanks in advance.