Haunted Garage
After many months of of experimenting with local illustrator, Jean de Wet, we have a prototype that has some legs!
It's sort of toybox of whimsical instruments that you can tinker with to make songs/soundscapes.
Web build:
https://hauntedgarage.itch.io/haunted-garage?secret=dwO9je7dUzfDGXJpHrKFKxsASww
More:
https://www.instagram.com/haunted_garage/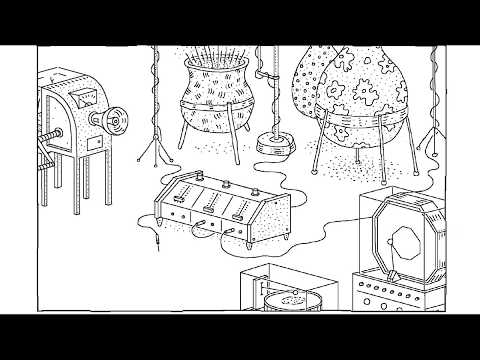 The main question I'd like to pose is what do you think the best way forward is?
I think it will early access well. Its relatively low effort to add new instruments and we can update it regularly.
I am playing with idea of having a free version on itch and a paid version on steam, the difference being that the free version lags 1 or 2 updates behind the paid one.
Another way to go would be to have it be quite premium and only invite people to the beta over time. This would be better for garnering press interest, since you can offer them exclusive access, but I'm not really sure how much press is worth these days.
What are your thoughts?