[Competition] B: Concentrate (100% Pure Gameplay)
Comp B: Concentrate (100% Pure Gameplay)
A designer knows he has achieved perfection not when there is nothing left to add, but when there is nothing left to take away.
-
Antoine de Saint-Exupery
Games are so complicated. It's easy to get lost in the heady awesomeness of an idea, adding more and more to it, until it represents the perfect game. The problem is that it's then impossible to make. There is elegance in simplicity and emergence in elegance. Let's see if we can't train ourselves to find it...
Build a game around a pared-down, single mechanic that you've concentrated to perfection. Practice minimalist gameplay design and distill mechanics, if you will. Be the opposite of a homeopath - stop diluting your games into oblivion. Boil a genre down to its bare essentials and then take away all but one of them. Hone your game design skills until you can see the progression, in things removed, from platformers to Canabalt, from Street Fighter to
Dive Kick
.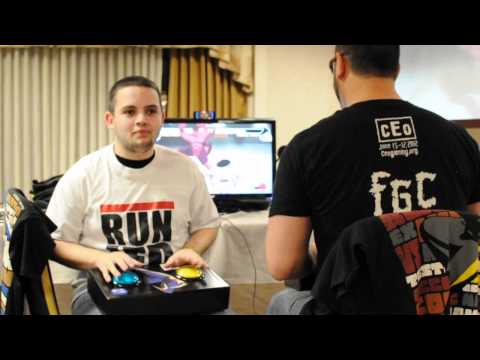 LOOK AT THAT PURITY! LOOK! ... So. What are you going to do?
Take apart the fluff surrounding a genre you totally hate
, exposing the juicy gameplay core in a way nobody's ever seen before? Emphasise that key thing that you're seriously damn good at in a game type you love, stripping everything else away? Parody? Satire? EMOTION?
Contentrate your game: Take a complex game and make it simple. But no simpler. See what happens.
Rules:
Competition starts on November 1st, 01-11-2012.

Deadline for entries is November 30th, 30-11-2012.

The use of copyrighted material will not be tolerated. Do not steal!

Use whichever language, tool or development system you are comfortable in. Downloading and using Game Maker is recommended for beginners or if you've never prototyped a game before.

Ask for help when you get stuck.

Strive to cut away everything in your game that is not the core mechanic. Every time you run into a problem, see if you can't take something AWAY to solve it.

Your game must contain all files needed for it to run and should not require other bulky systems to be downloaded or installed, exceptions are browser plugins like Flash and self-contained dlls distributed with the game).

Your final entry must include a readme.txt that EXPLAINS THE CONTROLS, RULES and any other information you want to get across to your users. Although, if your controls are super-complex, exactly how well did you find your game's core?

Yes, you can totally enter the same game into other competitions. PLEASE ENTER YOUR GAMES INTO OTHER COMPETITIONS!

Competition is open to entry for South African citizens, current residents of South Africa and South African passport holders.

The judges' decision is final and no negotiation will be entered into. All risk or liability in case of copyright infringement or other legal issue resides with the entrant, MGSA takes no responsibility for entered games. (Other legalese included, implied and not intended to hurt)

Entering:
To enter the competition, start a thread titled
"B: NameOfYourGame"
and post your design ideas and game releases there. As you release files,
edit your first post
to point to the most recent versions available.
Other people WILL reply to your post with their feedback and ideas. Any offensive comments will be removed, that said please do your best to take any and all feedback as positively as you can and use it to make your game better. Consider releasing your source code, it helps us pinpoint problems that you might be having and benefits the community as a whole.
Advice:
This will be a prototype-heavy competition, that's kinda the point. Try out ideas and see what sticks. Don't spend time on graphics, sounds or storylines if you can possibly avoid it.
If you're having a hard time coming up with a minimalist gameplay concept, try picking a genre and seeing what you consider it's core element. What would a game built around that be like? What would a boiled-down JRPG be like? Would it focus on leveling and skill aquisition, only have that classic turn-based combat and nothing else, or be the world's most amazing hairspray simulation engine? What dark secrets lie at the very bottom of RTS gameplay? What if you made a shooter game where the only thing the player could actually do was choose when the character reloaded? What would a stealth game be like if you only controlled a spotlight that illuminated AI guards and the AI protagonist equally? How do you concentrate Tetris?
If you have multiple control systems, you're doing it wrong... Find the complex emergent gameplay that's hiding in the simplest systems. Also, seriously consider
Fuck This Jam
if you haven't already.
...
Good luck and enjoy the competition!