[City Hall Jam] GrowTeam!
Hello, here is our game GrowTeam!
Coding:
@creative630
Sound:
@Mexicanopiumdog
Art:
@BenJets
This is a simple jam game, which is mainly just a toy for now (lack of an end game). The objective is for two players to platform together in turns. One character can place seed blocks to aid in climbing, and the other can grow seed-blocks or destroy blocks.
Let us know what you think!
Controls:
WSAD - Movement
Escape - Quit game
R - Re-spawn slightly higher (fixes getting stuck in a block)
Backspace - Reload level
Left mouse click - Perform an action according to your equipped weapon and highlighted object.
Scroll mouse - change equipped weapon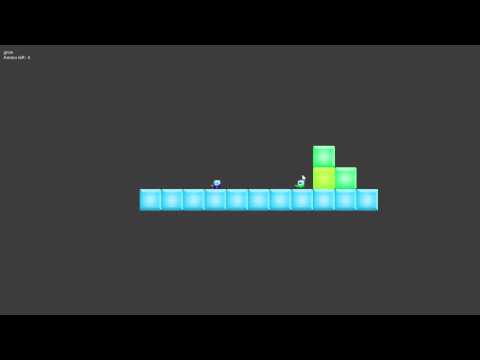 Download Links:
Windows
Linux
Mac
Web