[Sound Challenge] Competition #5 - Suspense: Toward the light --Voting now open to all on the forum!
Hello again!
Sorry this is late! I got distracted with work and organising the UCT game dev day.
Anyway, I believe its time for
another sound challenge
!
The theme...
For this challenge we are going to add sound to a 1min video of a horror game (download links in the video section). The video and game provide a great challenge for you to provide the mood and scare factor!
If you don't know Toward the light by
@TheFuntastic
then I strongly encourage you to
play the game first
! Seriously, stop reading now and go play it.
Once again the clip is from a lets-play video: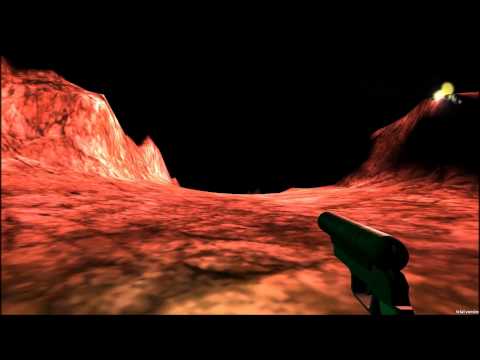 The rules:
1.
EVERYONE
can join, you don't need to be a musician or have a sound engineering degree. Lets face it, we all need sound effects for our games and most of us are pretty terrible at it (I know I am). So lets practice using any software out there! (See below for some suggestions)
2. Once you have made your entry, post it here.
3. Stick to the theme. Or don't. We don't really care either way, just join in!
4. Finish the project by
Tuesday the 10th of June
5. Did I mention
EVERYONE
can join in? We like silly gimmicks and
I-made-this-with-a-water-bottle-and-my-laptop
type entries so there are plenty of excuses to take part!
6. Feel free to collaborate, we love it when people work together ;)
7. Have fun and try to give feedback to other entries!
The Video
You are not forced to use the video but feel free to use it in your entry by adding any audio you want. We are looking for all types of audio entries including: sound effects, music, voice overs or all of the above.
The old audio has already been stripped off the video for you and is available in downloadable form:
640x360 in .mp4 format, 13.1mb download
1280x720 in .mp4 format, 34.8mb download
Advice and popular software thread:
Check out this thread for advice on software/tutorials etc.
So who will be joining me? Feel free to ask any questions!
[Update]
The voting page is now available! Please vote by Friday the 13th (dum dum duuuuuum) of June.
I would like to make the voting period longer but im going overseas on the 14th :)
Click here to be directed to the form.
UPDATE 2:
Voting has closed! Thanks to everyone who voted and thanks to all who participated!
Best Music Category:
1st -
@Gibbo
2nd -
@UncleBob
3rd -
@ShadowBlade
Best Sound Effects Category:
1st -
@UncleBob
2nd -
@MexicanOpiumDog
and
@Shadowblade
tied!
Best Overall Category:
1st -
@UncleBob
2nd -
@Mexicanopiumdog
3rd -
@ShadowBlade
and
@karl182
tied!
Congratulations to everyone for completing something awesome!
Note: If you submit a little late I will add you to the form unless voting has finished!