SokoBomber [WP8; W8; more "soon"]
SokoBomber is now in a release state! Thanks to everyone that gave feedback and helped out!
Bomberman and Sokoban make quite a nice mashup, and both games had some inspiration on this idea. The name will probably change when I can think of something cooler, but the idea behind it is that it will be a game for mobile and desktop PCs. I'm doing this part for an exercise to learn Unity better, and part as a work exercise. I am happily focused on the code and implementation as well as the content side of things for this game, but would like feedback and thoughts from you guys.
Game Page:
http://ernestloveland.co.za/sokobomber-game/
You can play it here in your browser.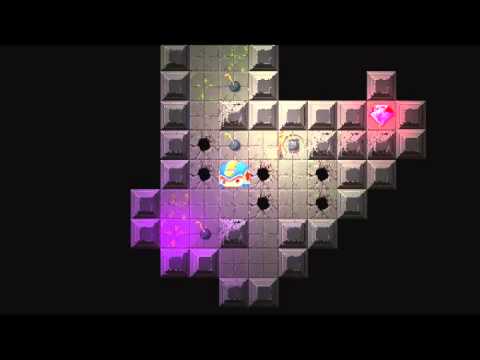 V0.1.3.0 gif
v0.1.2.0 Screenshot
v0.1.1.0 Screenshot
v0.1.0.0 Screenshot
Other downloadable versions:
http://ernestloveland.co.za/unity-web-games/sokobomber/offline/
-
v0.1.3.0 is latest.Help and Controls:
Click/Touch the screen in the direction you want to move. (Or use WASD)
Push bombs around to open up pathways and create explosive chains to solve puzzles with the goal of acquiring the gems.
Thoughts? Comments? Criticism? Suggestions?
I am also looking for an artist that wouldn't mind helping me make this pretty while I focus on content.
Misc.
Dev Blog #1:
http://ernestloveland.co.za/2014/01/02/sokobomber-dev-blog-1-bombs-builds-but-puzzles/
Dev Blog #2:
http://ernestloveland.co.za/2014/01/09/sokobomber-dev-blog-2-new-mechanics-and-things-learned/