[Sound Challenge] Competition #2 - Attack of the intro scene!
Hey everyone!
So
after our last successful sound challenge
, where we made sweet sounds for a short clip from a game. I thought it would be cool to have another short challenge!
So... the rules:
1.
EVERYONE
can join, you don't need to be a musician or have a sound engineering degree. Lets face it, we all need sound effects for our games and most of us are pretty terrible at it (I know I am). So lets practice using any software out there! (See below for some suggestions)
2. Once you have made your entry, post a link here. Or just post the whole thing here if you are scared of run-away threads.
3. Stick to the theme. Or don't. We don't really care either way, just join in!
4. Finish the project by
Monday the 15th of rOcktober
.
5. Did I mention
EVERYONE
can join in? We like silly gimmicks and
I-made-this-with-my-phone-and-a-box-of-nails
type entries so there are plenty of excuses to take part!
The theme:
This time I thought a cool theme would be to add sound effects/music/both to an intro sequence for a game.
If you have an intro to a game you are working on or have worked on in the past, post it here!
For those needing a fresh platform to work on,
here is the intro to Dustforce
!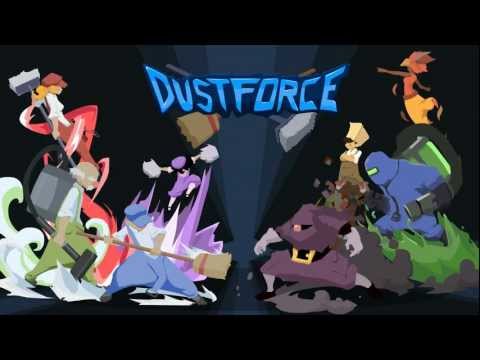 Either strip off the old audio or add to the original to make something new, fresh and exciting!
Here is the video in downloadable form:
1080p in .mp4 format
720p in .mp4 format
Glorious 480p in .flv format
.
Edit:
Handrake
is a handy tool if you need to convert to a different codec/format (I had to convert the video last time for Ableton).
Software advice:
So
here is a handy list
from pixel prospector for music software.
Procedural music generators like
Otomata
and
January
are really cool, so you could try make some music with them!
For sound effects I would recommend
bfxr
or sourcing sounds from
freesound
.
So who is keen? Any thoughts or comments?
[Update:] The votes are in! Check here to see where you came :)