[Prototype] Couch multiplayer shooter - 2 players (feedback please)
This is a quick prototype I made of a fast paced couch multiplayer shooter. Currently only 2 players can play but in future you'll be able to play with four. This was inspired by Samurai Gunn and Hotline Miami.
I would really like to get some constructive feedback on my progress so far and how I can improve it.
Gameplay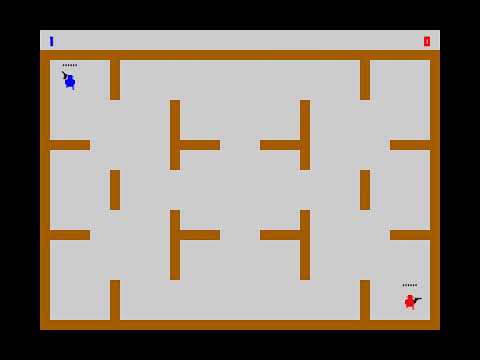 Coming soon
- ricochet ammo
- wall piercing ammo
- burst ammo
- bomb/dynamite
Player 1 controls
Keyboard and mouse
Move - WASD
Dash - SPACE
Aim - Mouse
Shoot - Left click
Player 2 controls
Xbox controller
Move - Left analog stick
Dash - Left trigger
Aim - Right analog stick
Shoot - Right trigger
Windows:
https://drive.google.com/open?id=0B7neYzQ4n-YCOHRkRWNuOXVIRms