[SA Game Jam 2019] Vitae Defense
Vitae Defense is a tower defense game with crafting elements. Defend the world tree with defensive towers whilst drilling for valuable gems used to upgrade your towers.
Submission
:
https://jaredbrandjes.itch.io/vitae-defense
Update 1.2: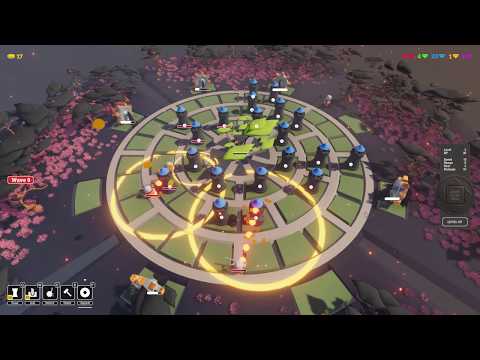 Update 1.3:
Update 1.4: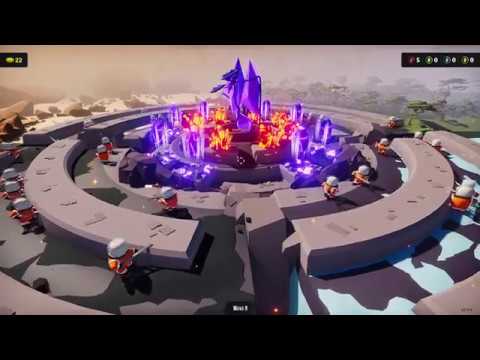 Day 1 Progress
Pretty happy with the concept I've come up with and fairly confident I'll finish something playable even with my limited time over this weekend with Comic Con.
Day 2 Progress
Made some good progress on the visuals and UX of the game whilst mentally pulling the concept together and considering all sorts of solutions and possibilities. Will have a full day tomorrow to work on it so pretty keen to finalise the game loop and begin fleshing out my systems with content.
Changelog
: Energy Spawning & Collecting | Entity Scriptable Objects | UI Improvements | Visual Improvements - Color, Models, UI | Token with Gems Model | Camera Controller | UI Feedback and Instruction | Drill prefab
Day 3 Progress
Made progress with the crafting system, tower upgrades, UI & UX changes, gem collection and usage, animations and some other stuff I can't recall right now.
Day 4 Progress
More UI and UX | Balancing | Tower & Drill Models | Enemy Model | Bug fixes | Menu | Builds
Thought it would be interesting to timelapse this jam. Hope to cut the footage together into a more concise progress video. Total of 20hrs of work on this. Keen to put some more effort into this, especially the art and FX and of course, as most game devs forget to do, add sound. I wish I had more time this weekend to put into this but Comic Con happened, which hopefully will be taken into consideration next year to get more participation.
SA Game Jam 2019
Vitae Defense
Professional
72hr entry