There is now a crude, playable build that I showed off at this week's MGSA meetup! (March)
Use wisely, graciously, and with the utmost hope that it doesn't break on you because I keep wrecking stuff while fiddling with other stuff.
STOIC / COLD FOCUS / FIGHT FLOW / WHATEVERNAME BUILD (27 Mar '14)
https://app.box.com/s/tugia3mhv69ecnrsrol2
(First Video)
(Extended video with voiceover explanation)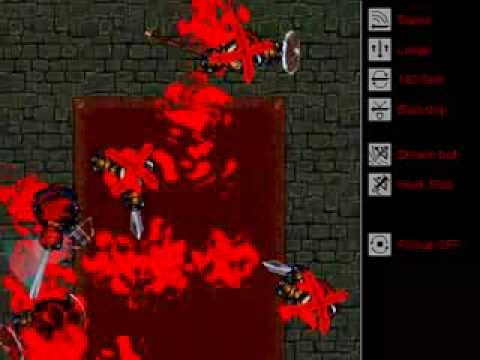 So over at QCF we're trying to get regular jamming, side projects and whatnot going as a more formal part of the office schedule. Similar to what Free Lives does, but with fewer genitals / explosions and a little more blood.
Something that I've recently been using Jam Time to polish up is a re-re-re-rework of a general idea called FienDASH that you may have seen me post prototypes of from time to time (like the one here:
http://www.makegamessa.com/discussion/1159/turn-based-slashy-monster-prototype
).
We wanna start posting the results of these sessions more broadly (generate attention, convince our detractors we aren't dead, set up a culture of transparency and community interest projects, etc). That said, posting a video publically is a different kettle of fish to posting for fellow developers, so it's coming here first. Hooray!
And yeah, I think this is the first time I've ever posted a game video without an accompanying game download. I feel slightly weird. But hey, wanna tell me how this makes you feel? Share your emotions!