[#PROTOSHI] 1 ADVANCED FoodSmashers2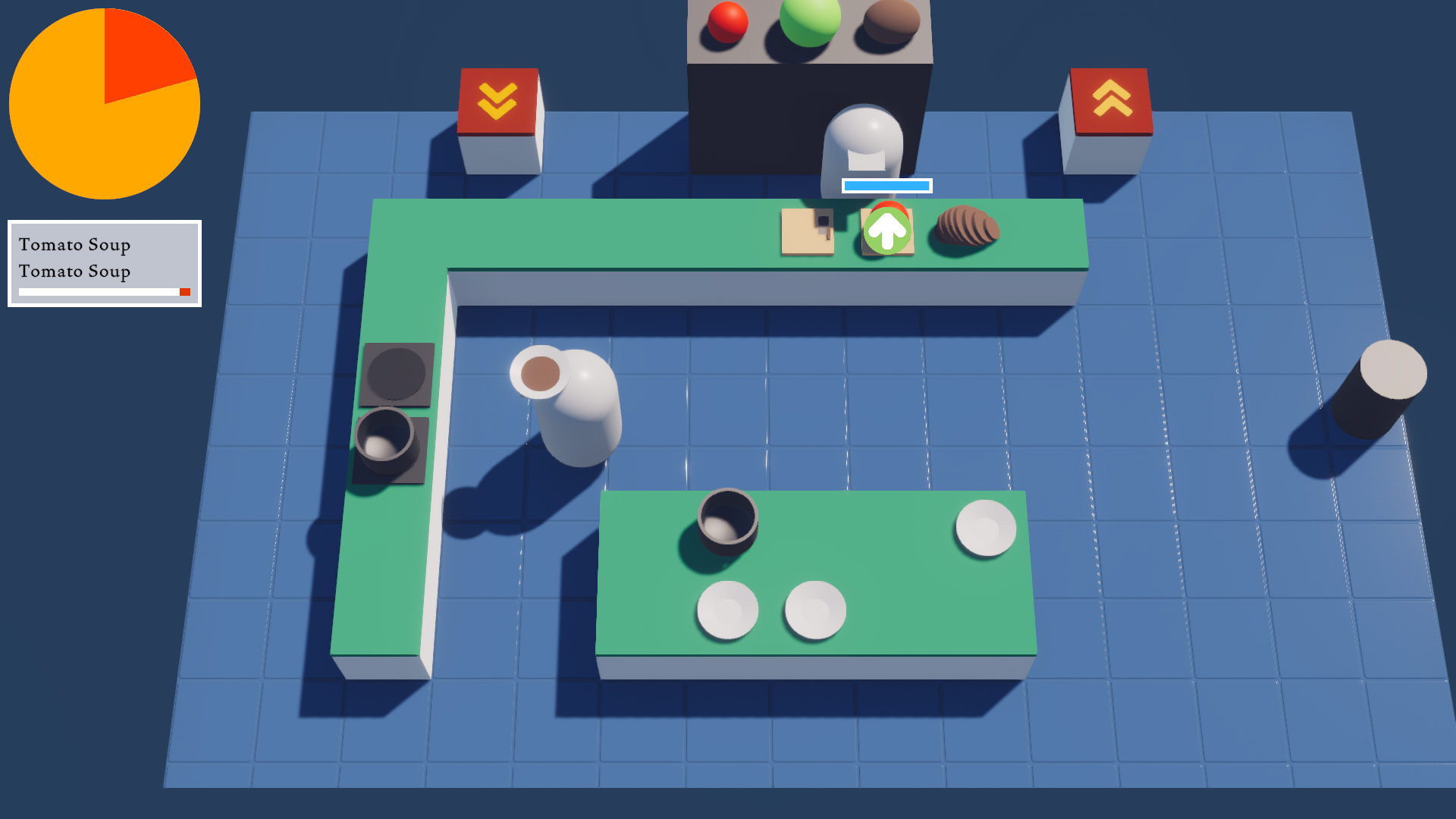 https://elyaradine.itch.io/foodsmashers2
I wanted to make a game like Overcooked, but without the bits that I didn't like, and with some bits that I'd have wanted to see.
I was lucky to have a few days this week to jam stuff, which meant having spent about 30 hours or so. Something I didn't realise when I started was just how many interactions such a game ends up having -- the combining of foods, pots, plates, using the cutting board, stove, delivering food, receiving and completing orders... eek! Also, how much of that is needed for a complete game loop!
With all of those things interacting with each other, I'm pretty sure some bugs crept through. Please let me know if you find any, and any other feedback!
I'd saved tomorrow for adding audio, but I'm currently visiting family for the weekend and should probably call it there! :D