[SA Game Jam 2019] World of Wordcraft
SA Game Jam 2019
Title: World of Wordcraft
Level of experience: Professional
Category: Diversity
72h entry
A game by Cukia Kimani and Henrike Lode
[Disclaimer: Henrike is a judge at SA game jam and Comic Con game jam organiser]
Find OBJECTS in obscure places.
Take them apart, create SOMETHING new.
Use the power of WORDS, use it wisely.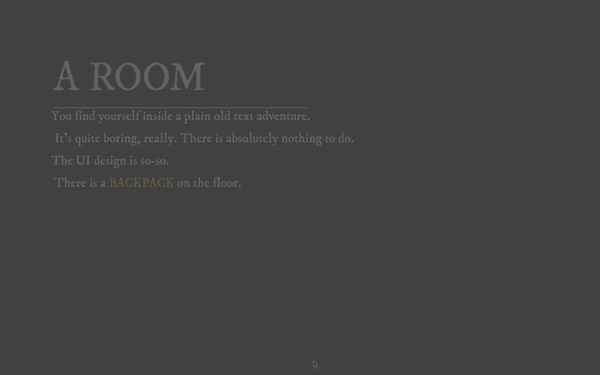 UPDATED VERSION (SEPTEMBER 30TH)
https://riker.itch.io/world-of-wordcraft?secret=pr6RPFf2fw8ilFAdQOuexdJpqM
We fixed the hitboxes, and added a new room.
Rarely we are still losing some letters or words, but we will get to the bottom of this!