[SA Game Jam 2018] Foive
Hi everyone!
This is the first game I've made. I made it in Game Maker Studio Trial, so I can't export. Still getting my feet wet regarding what software to buy. So I thought I'd upload a video.
Basically it's a 2D platformer with temporary power ups to jump higher and move faster.
I came here to learn, help out and give it a go. Thanks to New Reality for hosting us here in JHB and other folks helping me out!
njoi - any feedback would be appreciated.
(no sound)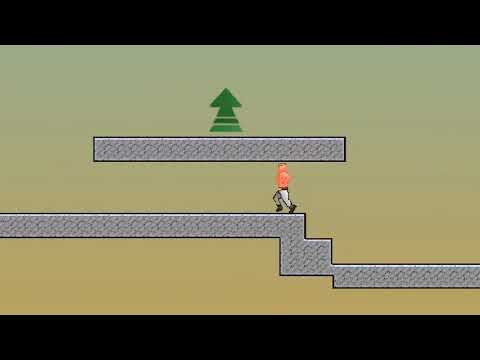 SA Game Jam 2018
Foive
Hobbyist
@CGVega
[edit] 48 hour entry.
update: I've attached the Game Maker Studio 2 files, which can be opened and run.
more info: Coded from tutorial, tiles were reskinned, all other artwork I did.
Keys:
Left & right arrows or A & D
jump is space or up arrow
zip
zip