[SA Game Jam 2018] Mars Deck
SA Game Jam 2018
Mars Deck
Professional
48hr entry
Mars Deck is a deckbuilding game about colonising the red planet. Increase your population by creating Residential Units and Farms, generating more energy to buy better cards that improve your abilities. As you cycle through your deck, the years pass and asteroids will strike and decimate your colony - outpace the asteroids to create a prosperous frontier city!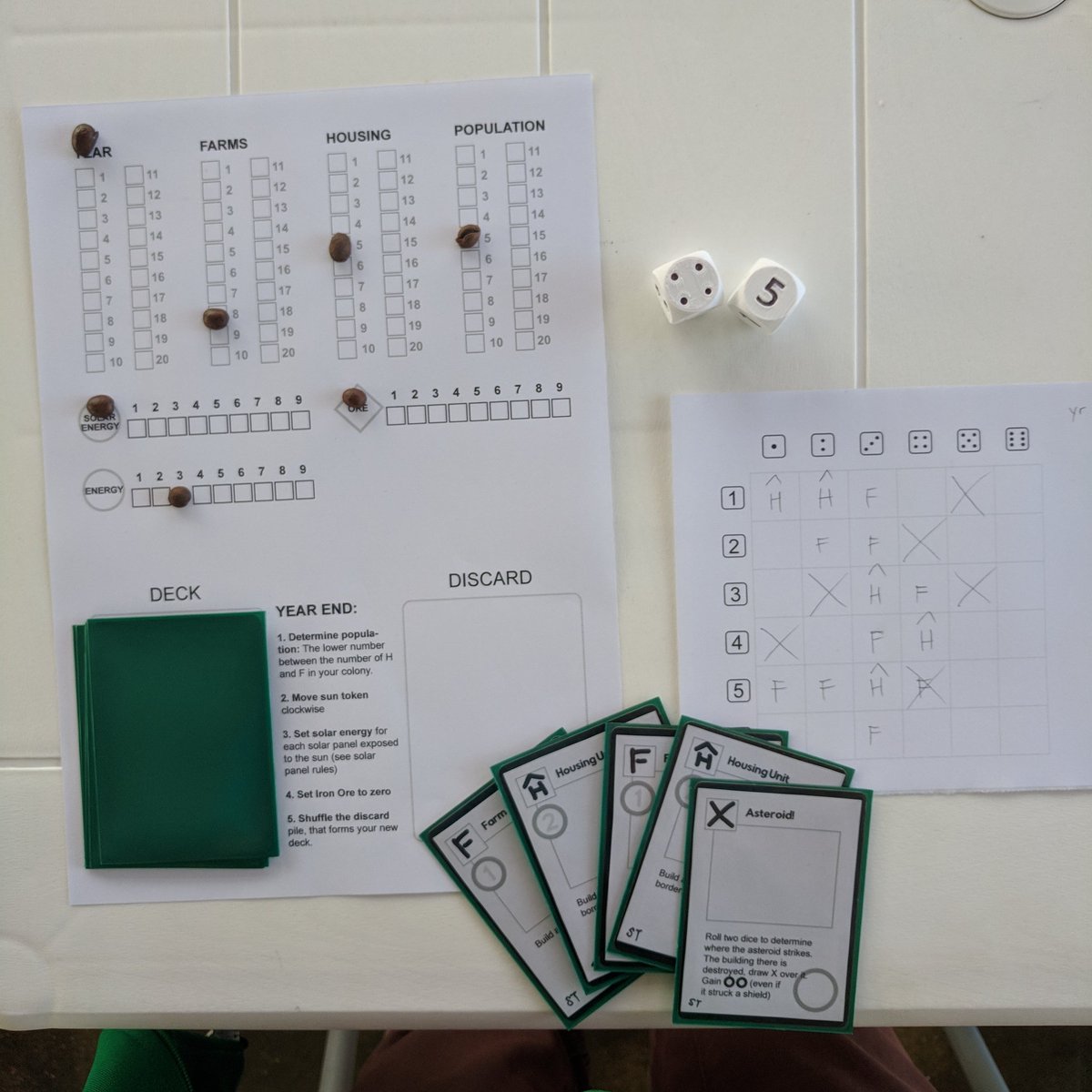 I wanted to make a city builder with escalating possibilities. I couldn't quite figure out a "simple" citybuilding economic engine that felt satisfying, and ZANG I thought omg what about a DECK BUILDING CITY BUILDER!??!
The idea wouldn't go away - and I realised that coding a deckbuilding AND citybuilding engine would be way too much for a jam, and I wanted to focus on designing the game rather than fiddle with the technicalities that gets in the way of getting to a game - so I decided to jam it in analogue, but keeping in mind that it's ultimate goal is to be a digital game.
----------- SUBMISSION -------------
The pdf consists of two PDFs, one main one and a map, all the instructions should be in the main rules one - I HOPE IT'S NOT BUGGY AND I DON'T EVEN KNOW SIGH
DOWNLOAD MARS DECK PRINT & PLAY V0.1
Screen Shot 2018-09-24 at 10.15.22.png