[Project] Retro Pixel Smasher
Hey guys
I have been working on a 2D platformer game, Retro Pixel Smasher. The focus is to make it fun & challenging with a little story line to give it some meaning, survival mode for quick coin collections.
It would be great to get some help on ideas and improvements please.
( & if someone wants to help me code the shit out of it :D )
Initial Idea
2D Platformer that is easy to control on mobile

Make use of some old/new school platformer game obstacles - but not to exactly mimic (mario, ice climber, meatboy)

Introducing new mechanics

Vertical game play - end of level is at top of level (where boss fights will be)

Arcade styled game feel with visuals and audio FX

The game is pretty much a long way from complete
Level building

level mechanics and obstacles

Powerups

Enemies and AI

Player Store/Upgrades

Overall polish of every element and testing

Open Beta [early access] on Google Play:
https://play.google.com/store/apps/details?id=com.guineapixel.retropixelsmasher
Guinea Pixel link to game overview and story line:
http://guinea-pixel.com/app/retro-pixel-smasher/
Any ideas and improvements & if someone wants to help me.
(Unity C#)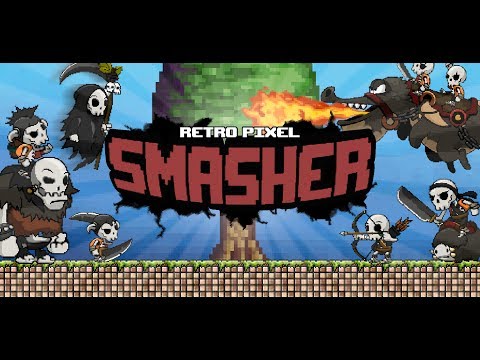 See attached gifs for indication of gameplay, feel and visuals.