CLASH - FREE2PLAY
Hi everyone.
I've been working on my very first game after hours for little over 2 years now as a life goal to learn game development. I actually only found makegamessa.com today and wanted to share my work.
ABOUT THE GAME
CLASH is a competitive multi/single-player shooter where you are left with complete control of your character, no weapon drops, select every attack from an ever growing variety of skills to create a build that suits your play style and counter opponents.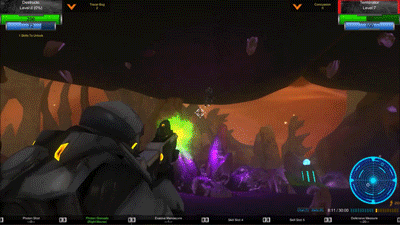 DOWNLOAD & FEEDBACK
The game made it onto Steam recently but the challenge didn't stop there. I've been working long hours developing AI that was recently added to the game.
I'm working on this project alone and I would really appreciate all feedback on how I can improve the game.
CLASH - FREE2PLAY:
http://store.steampowered.com/app/416040/