IESA at Game Connection Paris
Hi guys,
I'm excited to announce that the DTI has approved funding for a trade mission to Paris Games Week! IESA as the trade mission organizer and 14 other local game development studios will be attending Games Connection next week!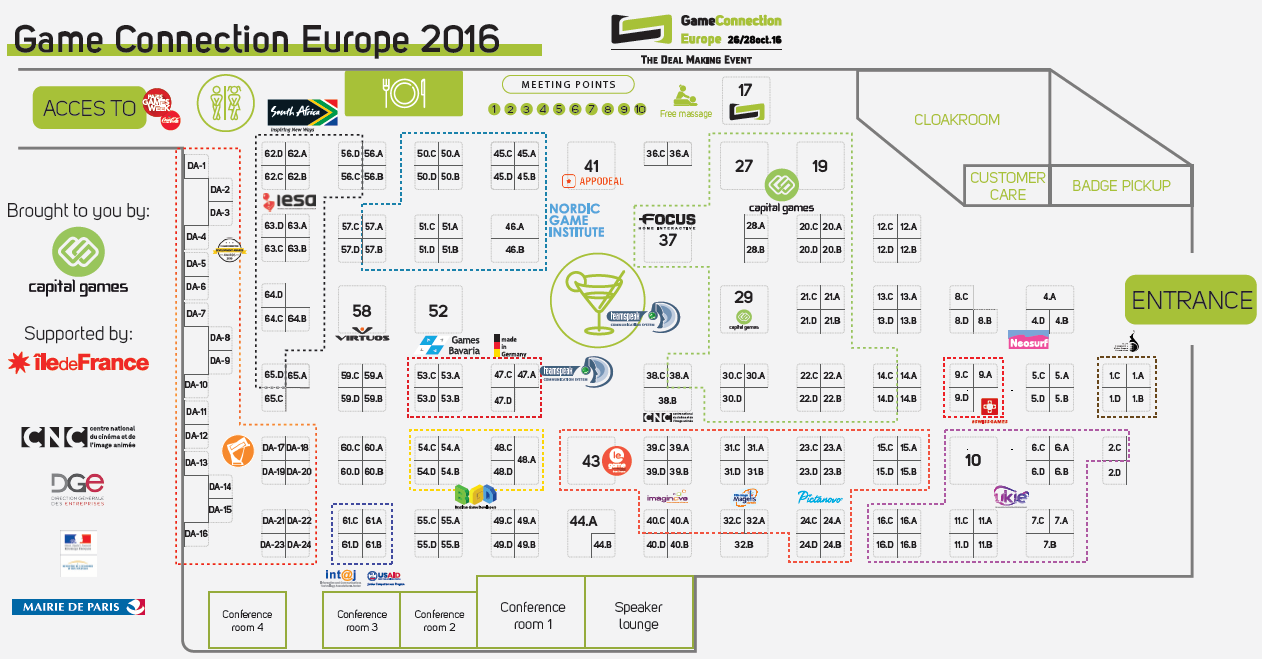 As you can see we're occupying a big chunk of the hall (top left). The funding from the DTI has covered the return trips, accommodation, entrance to the show along with the stands. Over all the funding has covered over a million rand worth of expenses.
All this was possible thanks to the support of the IESA members who's memberships fees have allowed IESA to slog through the bureaucracy and paper work to make it happen.
We are planning on attending GDC in San Francisco next year and Game Com in Cologne, if you would like to attend, and be given preference when determining who attends, consider joining IESA!
I'll update this post about the mission and what happens