Grave Days (alpha--)
Some of you may remember I game I was working on named Grave Days (Waaay back):
http://makegamessa.com/discussion/76/grave-days-game-prototype/p1
This is a remake of this game I've been working on for the last couple of weeks. It's called Grave Days, and I'd categorize it as zombie survival. I'd love to get some feedback on it, so I'd like to show it off to you guys! The idea of the game is to survive as long as possible, but your death is inevitable, hence the name Grave Days (also a pun, grave = zombies). The core mechanic of the game is survival, using sub-mechanics of stealth, combat, run-and-dodge and resource collection. The emotions I wish to invoke in the player are extreme desperation, interrupted by mini-burst of hope and joy (on discovering something like a nice big loot), and followed again by more hopelessness and stress (I just spent that nice big ammo loot in 15 seconds, and there are still zombies everywhere!). I want the game to push the player to do things he knows is most probably a bad idea. Also, it is LAN-able with your friends.
For more info, I have a wiki, which still needs a bit of updating
here
, and a blog about my progress
here
.
Video: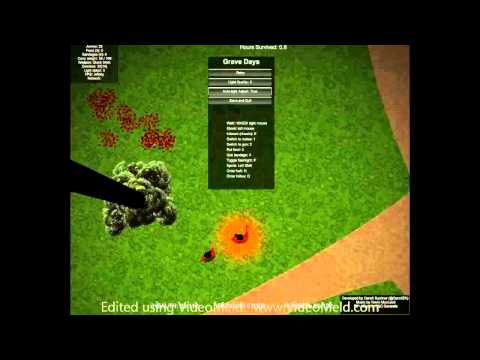 Latest PC build
Key-mapping:
ESC to open menu and see the controls
Enjoy it, and let me know if you find any bugs, are have suggestions, or whatever other feedback is possible :)
1461090_612707668835062_545201405104363376_n.jpg