[Prototype] Agent Unseen - "tough as nails" stealth-em-up
Gameplay Video: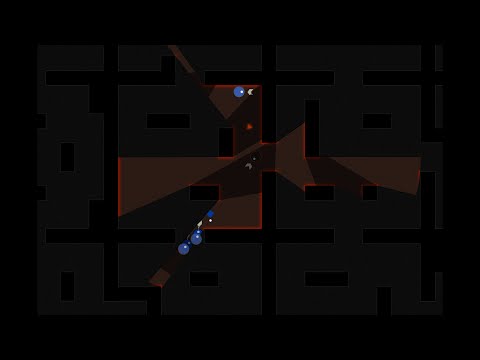 Downloadable Builds:
http://clockworkacorn.com/games/unseen/#download
Hello everyone,
We're back with another weekly prototype. Thanks to everyone who's been giving us feedback over the last month, we really appreciate it!
So, this week we revisited the idea of mixing stealth games and roguelikes. We originally prototyped this at the start of the year, but we felt we didn't do it justice the
first time
, so we've taken another jab at it, and I think we've got a much more fun prototype this time.
Unseen is a stealth roguelike prototype where you're trying to progress through a series of increasingly difficult missions with powerful upgrades. Move in the shadows and carry out your missions before the guards notice you.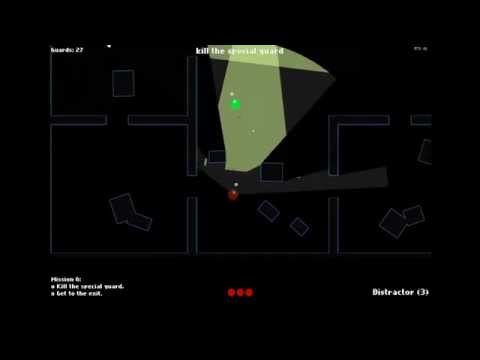 Instructions:
Movement: WASD or arrow keys
Sprint: shift
Aim: mouse
Taser: left click
Active ability: right click
Select active ability: scroll wheel
Interact: space or E
Guards can't see you in the shadow unless they are very close. You're either in the light or not, there isn't a continuum of lighting levels. Health and items refresh between missions.
Known issues:
AI is dumb as soup.
Dashing to your goal is way too easy now, and should be nerfed.
Feedback Questions:
1. Replayability is one of our primary goals. Do you think this is possible with the current direction? We want to make this game about as little direct combat as possible. Avoiding conflict and sneaky takedowns are the idea.
2. Exploration and discovery are staples of the roguelike genre for a reason, but seem counter to the "finish the job and escape" mentality you want in a stealth game. Do you think this will be an issue, or will side objectives and lootables be enough to encourage players?
3. Thoughts of the top down visual style with the raytraced vision/lighting?
4. Anything else? This is the first public showing, so please tell us any other thoughts/concerns.
Downloadable Builds:
http://clockworkacorn.com/games/unseen/#download