Unity Particle System - starting velocity?
Helloooo
So while making Orbits for the past LD, I came across this problem that I've had for a long, long time but hadn't been able to figure out and had done tons of googling for.
I want to make a gameobject with a particle system, and I want that particle system to inherit velocity from the body from which it was made.
So, like a thing flies along a path, hits something. I want the resultant explosion/debris to go along with the same initial movement vector as the object was moving at.
So for example, these explosions don't have debris flying in the direction the object exploded from. I want to change these: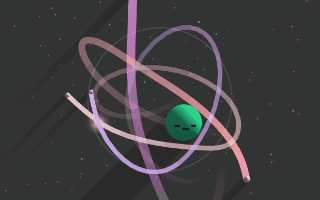 Now I hear you "yes there's a inherit velocity module on the particle system". Well yes, I looked into that, and I hadn't been able to get it to work. Instantiating a gameobject.
I could manually make gameobjects and hurl them in the vector, but that's more overhead. I want PARTICLES! How do I control particle emitters??