Steam Early Access
We're considering going into Steam EA (regardless, we'll be doing Greenlight pretty soon), and I was hoping to get feedback from some people that have done it. With the exception of Genital Jousting, the previous threads haven't really given much insight into what happened
after
EA, and how it helped/didn't help.
So, our main motivation for doing early access is
- Financially, it would help to get some money in while still building out the remaining stuff, and polishing, to be able to work on it for longer than we can now.
- Gauging general public (i.e. not game devs, friends, or colleagues) interest in it, and helping know what parts we should be focusing on (and what parts not).
My main concern is whether EA can have a detrimental effect on sales overall. I
think
the main reason it could be detrimental is getting bad ratings (and public perception), and carrying those through to the final release.
But in our case, what we would publish to early access would be close gameplay-wise to what we would publish finally. As in, if you don't like the game right now, the polish, extra story content, and bug fixing stuff we still need to do won't change that.
For reference, the video I posted a couple months ago, is basically what we have now, and is close to what we'd put on EA (with some extra polish).
And to be clear, this is not the video we would post, but the gameplay segment is full representative of the game.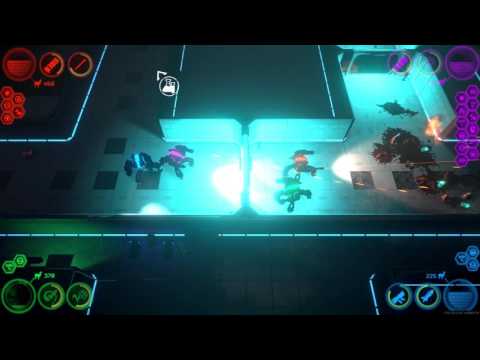 (And yeah, this is all assuming we get through Greenlight)