Desktop Dungeons gameplay video (includes musics!)
Here's a clip that I was asked to put together for a PAX panel: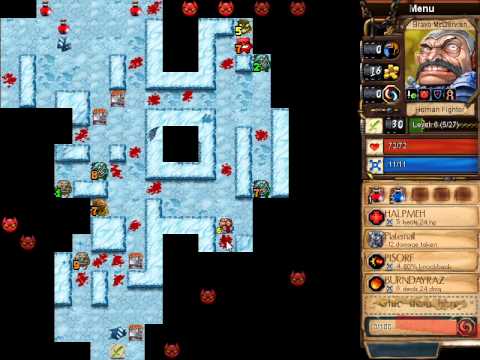 The panel itself was a discussion about the games that just didn't make it into the PAX 10, called "The PAX 11-13". I was rather bummed on hearing that we came really close, actually. Would have loved to go to PAX this year, seeing as I've never been before and am starting to miss last year's traveling (I really wish we could have gone to IndieCade this year too, that was so much fun!)
Haven't heard anything back about the panel yet. Still trying to find people who went to it! Obviously I'm interested in the suggestions on how to make the game better, although I do suspect that a lot of them would have been "Get rid of the horrible temporary menus" and "Add in more animation" which is pretty much exactly what we're doing.
I'm really happy with the music in this, seeing as this is the first time that we've shown music and DD gameplay together. Danny Baranovsky and Grant Kirkhope (I still get shivers when I realise we're working with them) really are amazing composers :D